Events and Happenings
Elizabeth Orleski workshop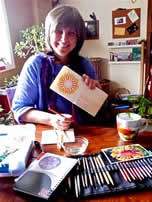 Made In Chenango Gallery and Gift Shop is pleased to host a mandalas painting workshop with facilitator and artist, Elizabeth Orleski on Saturday, July 8, from 11:00-2:00 pm in the store's conference room. The title of this 3 hour workshop for women is "Mandala-Me: Journey toCenter~Journey to Self".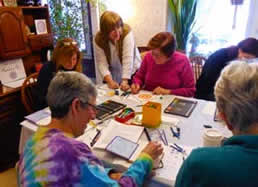 Ms. Orleski explains, "Mandalas are present everywhere we go, you just may not know where to look! Mandalas are ancient symbols of wholeness and working with them has a definite calm, relaxing effect. Creating a Mandalas with the process Elizabeth has developed, can become a tool for healing, a way to connect with Authentic Self, an activity to relieve stress, and so much fun! In this workshop, you will learn about the significance and history of Mandalas through a fun visual presentation,and then create your own unique and meaningful Mandala-Me wall plaque to take with you!"
No artistic experience is necessary and those with art experience are also welcome. Space is limited to 13 participants. All art supplies are provided by Elizabeth and bring your own lunch. Preregistration and prepayment of $25 can be submitted at Made In Chenango Tuesday through Saturday at #27 N. Broad Street, Norwich NY by July 5, 2017.
For more information about Elizabeth Orleski, go to her website at Mandala-Me.com
---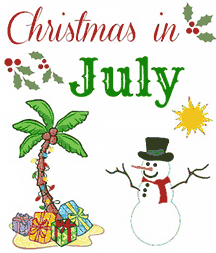 For the first time ever, Made In Chenango is having a Christmas In July Sale. Now's your chance to take some of the stress out of your holiday shopping. We're starting the week long celebration on Saturday July 8 with an Open House from 10-3. Several of our artists will offer a selection of works at reduced prices.