Events and Happenings
There's something NEW at Made In Chenango!
We will be selling Heather's Artisan Breads and Craft Candy on Thursdays, Fridays 11-5 and Saturdays 10-3. Stop in and see what goodies, cookies and handmade candies we'll have to delight you. Check us out on Facebook to see a listing of the breads and candies that will be offered that week.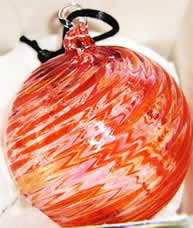 Blown Glass Artist Erik Halvorson Erik will continue to have his work on display through January 31
For more information, call Made In Chenango at 334-3355 or stop in Tuesday through Saturday at #27 N. Broad Street, Norwich NY or like us on Facebook